Your Ultimate Guide to Revamping your Pool Area for Your Parties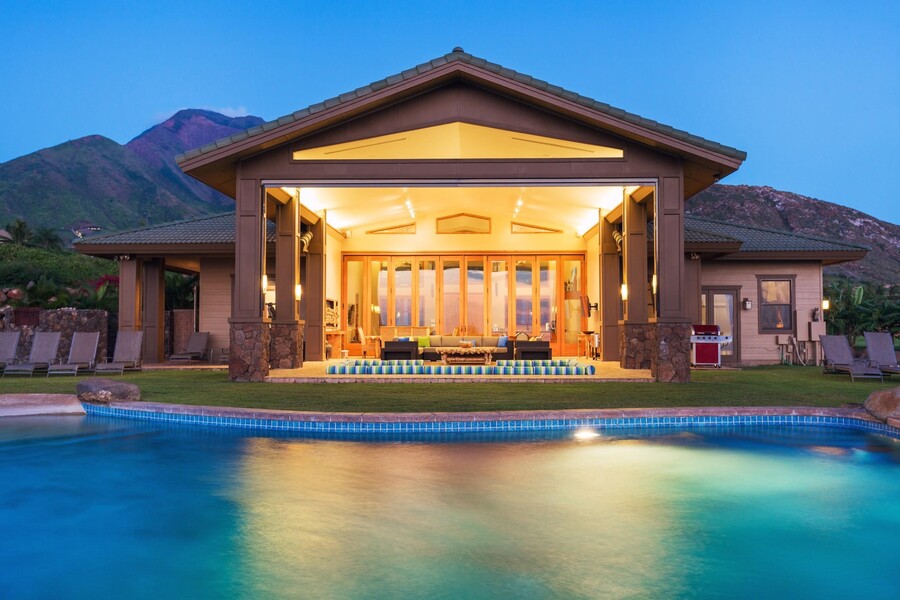 To help you prepare your pool and adjoining outdoor space for your upcoming party, we've created a complete guide to revamping your pool area. To help you prepare your pool and adjoining outdoor space for your upcoming party, we've created a complete guide to revamping your pool area.
Organising a great pool party doesn't just involve acquiring party decors, sound system, chairs, tables, beverages and food items. Instead, it also includes making sure that your pool is clean and in tip-top condition.
You need to check the filtration system, keep the tiles clean and ensure that the pumps run smoothly. On top of that, you also want to have a nice and cosy area where your guests can stay while they dine or wait until they take the plunge.
To help you prepare your pool and adjoining outdoor space for your upcoming party, we've created a complete guide to revamping your pool area.
Discover the best and trendiest ways you upgrade your guests' experience and which types of pool supplies and decors you should use as you read on.
Let's start by looking at how you can set up a pool lounge area.
Creating a cosy pool lounge
A swimming pool lounge comes extra handy when your guests aren't ready to take a plunge or if they want to get a tan while sipping a glass of wine. You can also use it when you want to relax during the late afternoon.
To set up a beautiful and functional pool lounge, you should have the following basic elements:
Chairs - Pick chairs made from durable materials such as metal, plastic or synthetic wicker so you don't have to replace them often.
Shelter - It's essential to provide shelter in your pool area. This way you can protect yourself from the harmful rays of the sun. Depending on your budget, you can use specialised structures like pergolas or simple outdoor umbrellas.
Tables - Your guests can leave their snacks, reading materials and a long list of other things on the table while they enjoy the cool and refreshing pool water.
Seat cushions - Provide the best level of comfort to your guests while they sit on the outdoor chairs. Feel free to use colourful cushion covers to add more personality to the space.
Before you purchase any lounge item, double check it's quality and durability. See to it that it can last for a couple of years.
Aside from creating a cosy lounge, you should also consider installing more lights.
Installing pool lights
Back in the earlier days, pool lighting fixtures were only used to see the pool at night and to prevent injuries and accidental drownings.
Nowadays, it's also used for aesthetic purposes such as highlighting the shape, colour, and depth of the pool.
Here are some examples of pool lights used in many homes today:
Pathway lights
Underwater pool lights
Swimming pool floor lighting
Pool garden lights
LED flood lights
Pool lights can also be categorised as Halogen and LED lights.
While Halogen lights are commonly used in the industry, pool experts highly recommend using LED bulbs instead.
According to Swim University, it's better to use LED lights because it's brighter, cheaper, safer and more energy-efficient and durable.
Besides working on your pool lights, you should also consider growing a pool garden.
Landscaping your pool garden
Every homeowner dreams of having a garden that he/she can brag about during parties or other social events. If you have free space by the pool, use it to your advantage.
Hire a landscape artist to improve using your favourite plants or pool decorations.
If your budget is running a bit tight, you can try pulling off a DIY pool landscaping project. To ensure the success of the project and avoid blowing your budget, follow the steps below:
Determine your goals - Outline what you hope to achieve with the renovation project. For example, are you aiming to create more space for guests? Are you hoping to wow everyone with a beautiful landscape?
Create a clear plan - With a clearer set of goals in mind, you can also have a more defined plan. You can estimate how much money you need, determine the project duration, and know if you will hire a professional or go DIY.
Designate a focal point - This will allow you to determine where to put major structures such as statues and fountains. It will also help you polish your design.
Choose the right plants - Every pool area deserves to have lush vegetation and colourful blossoms. When choosing a plant, you must consider the climate in your area, the available working space, ease of maintenance and its scent, texture and colour.
Not too keen on growing a garden? You can build an outdoor kitchen instead.
Installing an outdoor kitchen
Poor parties would never be complete without grilled food. With an outdoor kitchen ready, you won't have a hard time preparing food. Instead of running in and out of your kitchen, you can prepare everything outside.
To set up an outdoor kitchen, here are some of the basic things you need to prepare:
Appliances - Focus on buying basic cooking appliances such as stoves, oven and barbeque grill. Don't forget to install a roof over your outdoor kitchen to protect your appliances from wear and tear caused by the weather.
Furnishings - Prepare a small table and a set of chairs where your guests can sit while they wait for the meals or snacks you're preparing.
Sink and kitchen island - Install a kitchen island and sink so you can have a working space for the meals you wish to prepare.
Want to boost the visual appeal of your outdoor kitchen, pool lounge or garden? Try installing a fire bowl or fire pit.
Adding a fire bowl
A fire bowl can easily add charm to your pool area. You can use it during the party or when you want to have romantic dinner date with your partner. It's also a great alternative to a firepit if you don't want to install a permanent structure in your outdoor space.
When you shop for a fire bowl, you should consider what type of fuel you wish to use.
Westchester Magazine enumerates three fire bowl fuel options, namely wood, natural gas and propane. It's important to note the pros and cons of using each type of fuel so you can pick the right fire bowl.
You should also take into consideration the wood burning regulations in your area. Check out the rules implemented by your city government, homeowner's association and country restrictions.
Lastly, you should consider the fire bowls safety features. Take note of the safety practices used when tending to recreational fire bowls to avoid accidents and injuries.
Aside from adding a new structure like a garden, kitchen, firepit, or lounge, maintaining the cleanliness of your swimming pool should also be in your top priority list. Learn how you can maintain your pool in the following sections.
Replacing your swimming pool pumps
A poorly maintained pool can result in all kinds of mishaps including exposure to contaminants, illnesses and injuries. To keep your pool clean, you must ensure that the water pump functions correctly. It should be able to pump continuously for at least 8 hours a day.
Lowe's suggest running the pool pump during the day and when you start mixing in the pool treatment solutions.

Switch on your pumps regularly most especially if you use the pool every day. Also, pay attention to the condition of your water pump. It might stop working properly because of the following:
Defective bearings
Dehydrated pump
Short circuit
Wrong size of the pumping system
Overheated motor
Dried up bearing
Burnt motor
Wrong pump assembly
Stock-up impeller
If your swimming pool pump starts showing problems, you have to replace or fix it right away. More importantly, choose to call in an expert so you can avoid ending up with expensive follow-up repairs services.
Adding a pool ioniser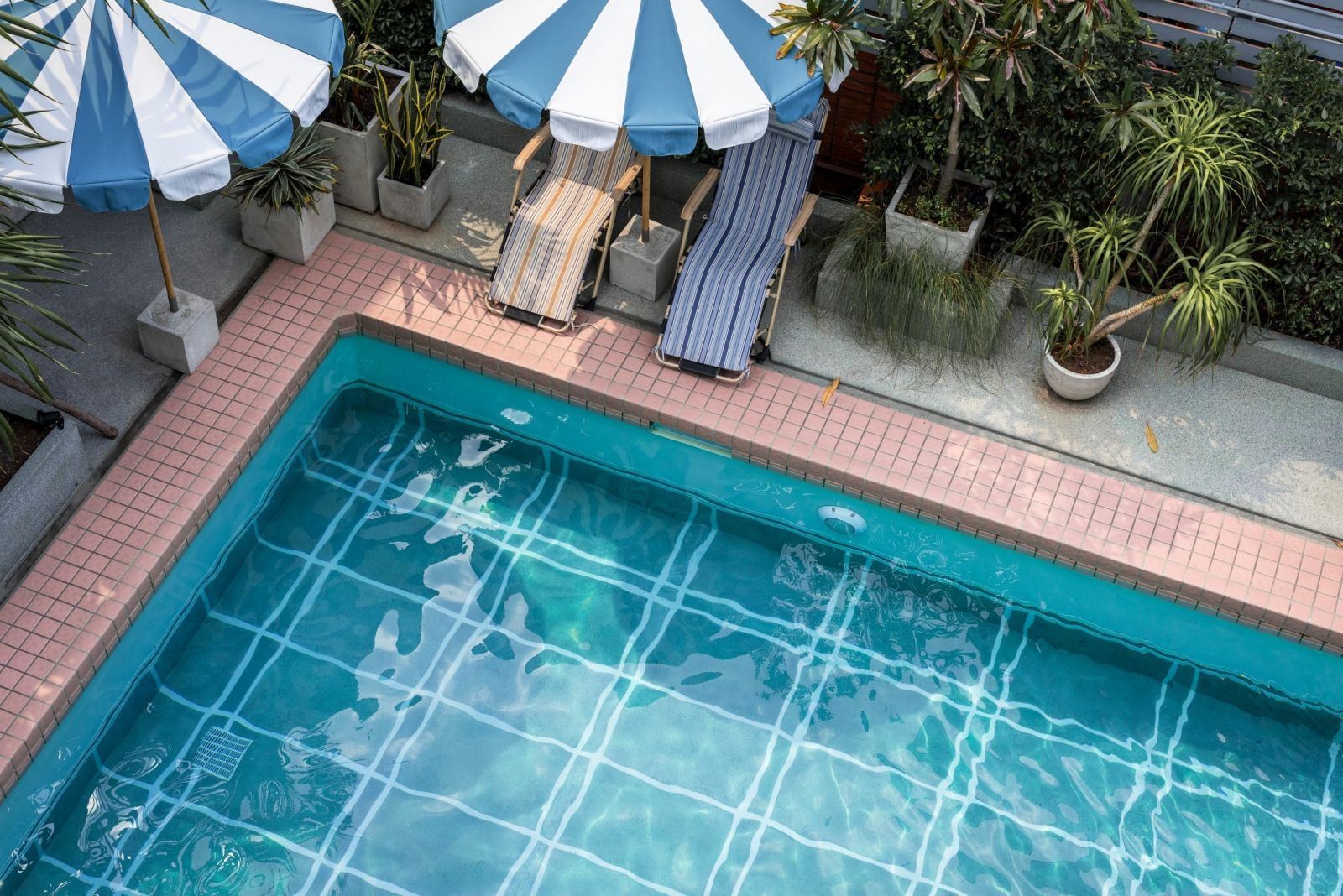 One other way to keep your pool clean and free from harmful microbes is to install pool ionisers. It is a piece of equipment that uses copper and silver electrodes to prevent bacteria and algae from multiplying inside your pool by activating ions by producing minimal amount of current.
With the device, you also get to avoid using chlorine to disinfect your pool. Instead, you only need to use potassium persulphate or hydrogen peroxide. This type of pool equipment is extra helpful especially for folks who are highly sensitive to swimming pool chlorine.
Aside from eliminating the use of chlorine and keeping your pool clean, a pool ioniser will also help you save money and improve the filtration system of your swimming pool.
If you have been having a hard time keeping pool algae at bacteria at bay, then maybe it's time you use a handy ioniser.
Quick wrap up
Hosting a pool party is a great way to gather loved ones, meet new friends, and get acquainted with your colleagues or neighbours. Before you start sending your invites or planning the party details, be sure to have your pool area revamped first. This way, you can ensure the comfort, safety, and satisfaction of everyone who dips into your pool.
Take note of the important details in creating a lounge, choosing the right lights, landscaping your garden, setting up an outdoor kitchen, buying a fire bowl and maintaining the cleanliness of your pool.
Using our guide to revamping your pool, we hope you get to prepare for your upcoming parties much easier.
Want to find the best products to upgrade your swimming pool area? Check out our extensive product catalogue for pool supplies.
---
Leave a comment
Related Articles
Here is a step by step pool party plan outline that will help you get rid of half the stress when it comes to party planning: &...
here are 5 ways to make sure you don't go home without having spent an awesome time with your kids: Scavenger H...