The perfect pool party plan for teens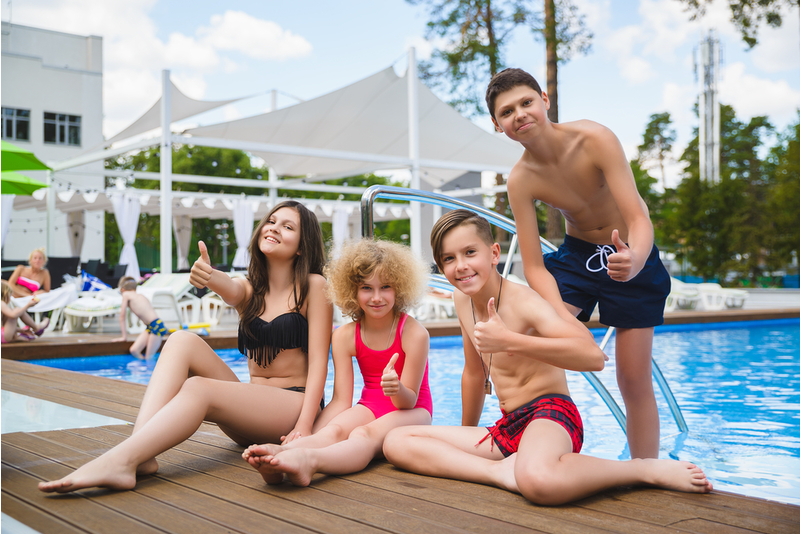 Whether it is for a birthday party, get together, victory party, or any other occasion, making the perfect party plan can become really hectic whether you are a parent of an energetic teen, or are the energetic teen yourself.
Here is a step by step pool party plan outline that will help you get rid of half the stress when it comes to party planning:
CPR Sign Board: First and foremost, you should make sure that you have a CPR sign board hung up at a place where it is clearly visible. This will make your guests aware of the dos and don'ts and safety tips at a swimming pool. You can get your CPR sign board at Aquaneo Pool Store.
Music: Don't forget to prepare a playlist with all your favourite songs. Remember that if you intend to select the music on the spot, you might get confused and end up wasting a lot of time just choosing the songs. It is recommended to have a list of soft and slow music at the beginning, and once there is a good number of guests, turn on the party songs so that all of you could start dancing together!
Food and drinks: Decide on what you want to serve for food and drinks. The current era is based on having everything picture perfect, so it is a great idea to have a selection of colourful foods ready so that your friends can have something great to post on social media. Some of the items can be colourful salads, chips, colourful cocktails, popsicles, burgers, hot dogs etc. Always uses plastic glasses around the pool area. In case if a glass breaks, broken glass is almost invisible inside a pool and someone might end up getting badly injured.
Create a party atmosphere: A pool party will be incomplete without pool toys and pool games. Keep a good number of swim rings so the kids who don't know how to swim can get into the water too. Get some pool couches. Visit Aquaneo Pool store to choose from our wide range of pool toys and games, and make this party one that your friends will never forget! We deliver all over Australia.
---
Leave a comment
Related Articles
Organising a great pool party doesn't just involve acquiring party decors, sound system, chairs, tables, beverages and food items. Instea...
here are 5 ways to make sure you don't go home without having spent an awesome time with your kids: Scavenger H...