How to ensure your kids' safety at the pool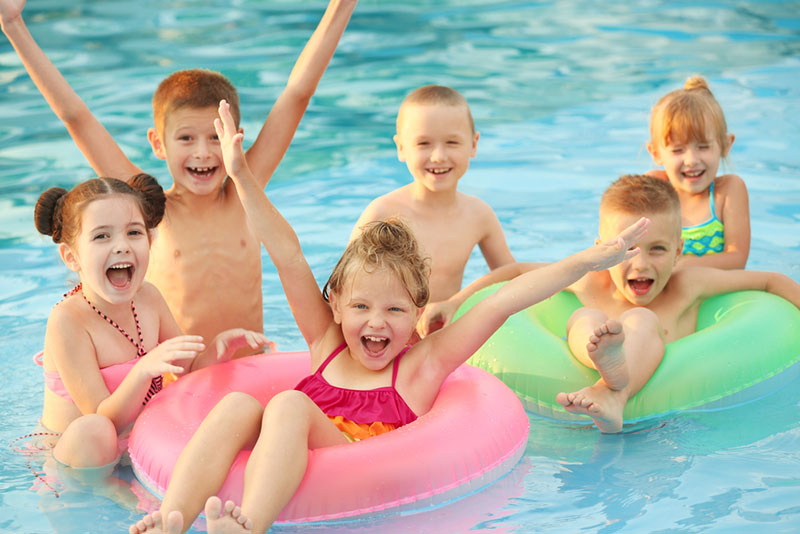 Having fun at the pool can be one of the most happening ways to spend time with your family in summers. However, we must also make sure that no mishap takes place in the midst of having fun, especially if there are children who don't know how to swim.
Here are a few ways that will help you make sure that your child is always safe at the pool:
Always be present: No matter how busy you are or how important tasks you have, you must never leave a child who doesn't know how to swim at the pool alone. Make sure you, or any responsible adult is always there with him.
Instruction Board: Whether you own a swimming pool at home, or own a public swimming pool, make sure to have a safety sign board, also known as a CPR sign board, hung up somewhere on the wall where it is clearly visible to everybody. A safety sign board must have safety tips that people should know before they go to swim, it should also have instructions on what to do in case a person drowns. You can get an updated CPR sign board at Aquaneo Pool Store.
Training: Before you let your child go near the swimming pool, teach him basic safety rules, dos and don'ts and other measures to make sure he never gets himself in danger.
Swim Rings: A swimming pool must have at least two swim rings nearby so that children who don't know how to swim can enjoy their stay at the pool without any worries. A swim ring will help your child feel safe and make sure he enjoys his time at the pool with his friends.
Pool arm bands: These are a great way to introduce your child below 9 years of age to the swimming pool. Children as young as 4 years old can enjoy a safe time at the pool with arm bands under adult supervision.
Get all the essentials that you need at Aquaneo Store, we deliver all over .
---
Leave a comment
Related Articles
But before you begin to prepare your pool for summers, you and the children in the house must be aware of the safety rules, dos and don't...
here are 5 ways to make sure you don't go home without having spent an awesome time with your kids: Scavenger H...