Features
20 X 250ml Bulk Buy Case

Will seal cracks and holes up to 3mm diameter.

Designed to seal leaks in virtually any material.

Will form

a long-lasting

seal.

Easy to apply

250ml bottle for use up to 3700-litre spas & Pool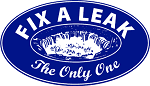 FIX A LEAK - Spa Leak Repair - 250ml Size x 20 Bulk Buy Case
This is the 1/4 litre bottle for Spas and above pools up to 1800 litres.
FIX A LEAK is the Worlds top selling swimming pool and spa leak sealer since 1980 by Marlig, Canada.
Does your Pool or Spa Water level keep dropping? Do you suspect a leak but can't see it? Then FIX A LEAK is a sealant for you!
FIX A LEAK will effectively seal leaks in polyethene plastic, polybutylene plastic, PVC plastic, copper pipe and improperly sweated joints, black and galvanised
steel pipe, improperly tightened fittings, untrue pipe threads and will form a permanent seal.
: is a blended concentrated material designed to seal leaks in virtually any material
: can be applied for leaks in the shell and works equally well in plumbing
: will seal holes 1/8" (3mm)in diameter
: will form a permanent seal

Use 250ml Litre per spa 1800 litres (400 Gallons). Please note a 1-litre bottle is also available for pools up to 83,000 litres.

DIRECTIONS
* Shake Well Before Using*

1. Bypass FILTER MEDIA before adding FIX-A-LEAK to water.
Sand filters: set filter valve to recirculate.
Other types: remove cartridges DE elements from filter tank. Then proceed to circulate through the empty tank.
2. With pump running, add FIX-A-LEAK slowly through skimmer or in front of any other suction intake.
3. FIX-A-LEAK is very heavy and will sink to the lowest point rather quickly. It must be stirred back into suspension every 4-6 hrs during circulation of water.
4. Continue to recirculate water until the leak has stopped.
5. Mark level of water in pool and check for 2-3 days to determine if the leak has stopped.
6. After the leak has stopped and given the proper time to cure (24-48 hrs.) you may return to normal filtration.
Sand Filters: Set filter valve to filter and resume normal operation. Backwash out unused FIX-A-LEAK as required.
Other Types: Reinstall filter into tank and resume operation. Rinse out unused FIX-A-LEAK from the filter as required.

*NOTE* Never let cartridges of DE elements be left to dry before they are cleaned.

7. Treatment can be repeated if necessary.
Suction Line Leaks

Suction Leaks are usually known by air mixed with the water at the return fittings.
In most cases, suction lines only leak water when the filter pump is shut off.
Normal Circulation will simply draw FIX-A-LEAK away from the leak and if the pump is shut off the material will simply not get to the leak. You must reverse the flow of water, to force the material through the leak under pressure. Preferably 5-10 psi. Until the leak has stopped. When this has been achieved, gradually increase pressure to 15-25 psi to ensure a proper seal.

VERY IMPORTANT: After sealing a suction leak "it" is a must to leave suction off the repaired line for no less than 48 hrs. FIX-A-LEAK requires time to cure and harden.
Miscellaneous Leaks:
If you suspect a leak around fittings inside the pool (such as return fittings) lights, skimmer(s) or steps, etc.
Shut down the pump.
Apply FIX-A-LEAK directly to the leak using a squeeze bottle, similar to a ketchup bottle.
Allow a minimum of 48 hrs. to cure before starting up circulation.
FIX-A-LEAK has been thoroughly field-tested under various weather conditions and has proven to be effective in sealing leaks.
FIX-A-LEAK is also an excellent preventative maintenance aid, as it coats all surfaces that it comes in contact with, it cuts down on the formation of rust and corrosion.
| | |
| --- | --- |
| SKU | FL-250-20 |
| Brand | Marlig -Fix A Leak |
| Shipping Weight | 7.2500kg |
| Shipping Width | 0.210m |
| Shipping Height | 0.180m |
| Shipping Length | 0.260m |
| Shipping Cubic | 0.009828000m3 |
| Unit Of Measure | ea |
| Assembled Length | 0.260m |
| Assembled Height | 0.180m |
| Assembled Width | 0.210m |

More info.
Make 4 payments of $232.65 over 8 weeks and get it now!
---
You May Also Like
---
Others Also Bought
---
More From This Category