Welcome to our store!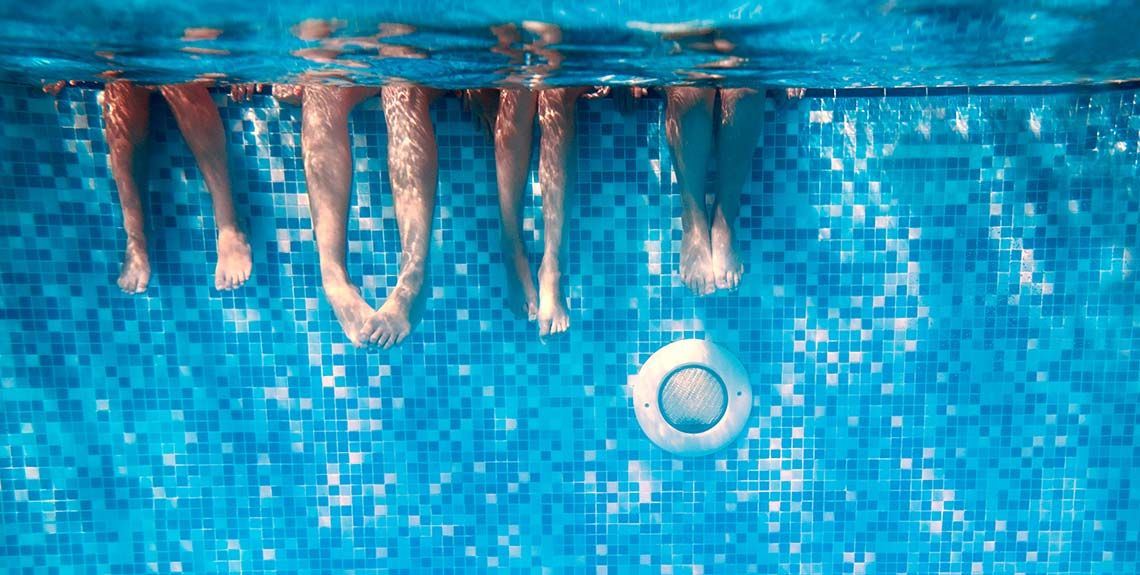 Aquaneo is a family business with over 25 years' experience in the pool and spa industry. The director, Jamie Fraser is committed to providing customers with high-quality products and services. We take immense pride in our business, supplying quality products and services to our customers. Here at Aquaneo, customer satisfaction is our number one priority.
We carry an extensive range of pool and spa leisure products sourced from Australia and worldwide to bring you the best prices available. Our service engineers are here to help you 7 days a week. All our products are sold with manufacturer's warranties and our own 60-day money back guarantees.
We sincerely hope that you enjoy shopping with us. Please do not hesitate to contact us if you have any questions regarding any of our products, services or warranties. For further information check out our blog or sign up to our newsletter to receive bonus loyalty discount tokens.
Aquaneo's Pool Toys and Games
Pool toys and games can enhance your pool experience and make it fun for the whole family, especially for your kids! Here at Aquaneo, all our products are of the highest quality and are compliant with all the set industry and safety standards. We stock the following pool toys and games here in Brisbane and online:
Dizzy Dive Sticks
Inflatables
Mermaid Wigglers
Hammocks
Luxury Loungers
Sunken Treasure
Turtle Eggs
Pool Lighting
Bean Bags
Floats
Goggles
Lilo's
Towels
Water Guns
Aquaneo's Spa Supplies
Spas can give you that boost you need after a long day. We can help you keep your spa running at its best with our spa accessories and spare parts range. We stock the following spa products here in Brisbane:
Spa Bars
Spa Blowers
Spa Chemicals
Ozonator
Spa Seats
Spa Beads
Lifters
Thermometers
Cartridge Filters
Cartridge Filter Elements
Spa Chemicals
Dispensers
Filters and Spares
Cartridges
Lighting
Accessories
Spa Pumps
Spa Bath Pumps
Air Switches
Air Blowers
Spa Pumps including:
Single Speed Pumps
Circulation Pumps
2 Dual Speed Pumps
Spa Bath Pumps
Spa Cover
Spa Cover Lifter
Spa Controllers
Spa Filters and Parts
Aquaneo's Pool and Spa Spare Parts
If you want to get the most out of your pool, cleaning and maintaining its spare parts and water quality is absolutely essential. Regular maintenance can save you hundreds of dollars in the long run, and with our quality range of pool and spa spare parts Aquaneo has got you covered. We stock the following range of products in Brisbane and online:
Chlorinator Spares
Cartridge Filter Spares
Under Water Light Spares
Pool Cleaner Spares
Pump Spares
Sand Filter Spares
Skimmer Spares
Vacuum Plates
Pool Chlorinators
Salt Cells Electrodes
Davey / ChloroMatic
Speck
Zodiac
Waterco
Pool Cleaners
Zodiac – Barracuda
Onga – Pentair
Polaris
Waterco
Pool Maintenance Equipment
Cleaning Products
Hoses
Safety Signs
Thermometers
Pool Pumps
Speck
Onga / Pentair
Zodiac
Variable Speed – Energy Efficient
Cartridge Filter Elements
Aquaswim – Davey
Astral – Hurlcon
Baker Hydro
Davey / Questa
Dimension One Spas
Filtermaster
Hayward
Hot Spring Spas
Jaccuzzi Spa
LA Spa
Monarch Spa
Onga – Pentair
Poolrite
Poolstore
Quiptron
Rainbow – Waterways
Signature Spas
Spa 2 Go
Spa Quip
Sta-rite
Sundance Spas
Waterco
As you can see we have a very wide range of pool supplies available for you here in Brisbane and online. If you have any enquiries regarding any of our products, services or warranties, please do not hesitate to pop into our store or contact us via email or phone. Our friendly team is always eager to offer you help with anything you may need. Additionally, our skilled engineering team are available to assist you seven days a week.